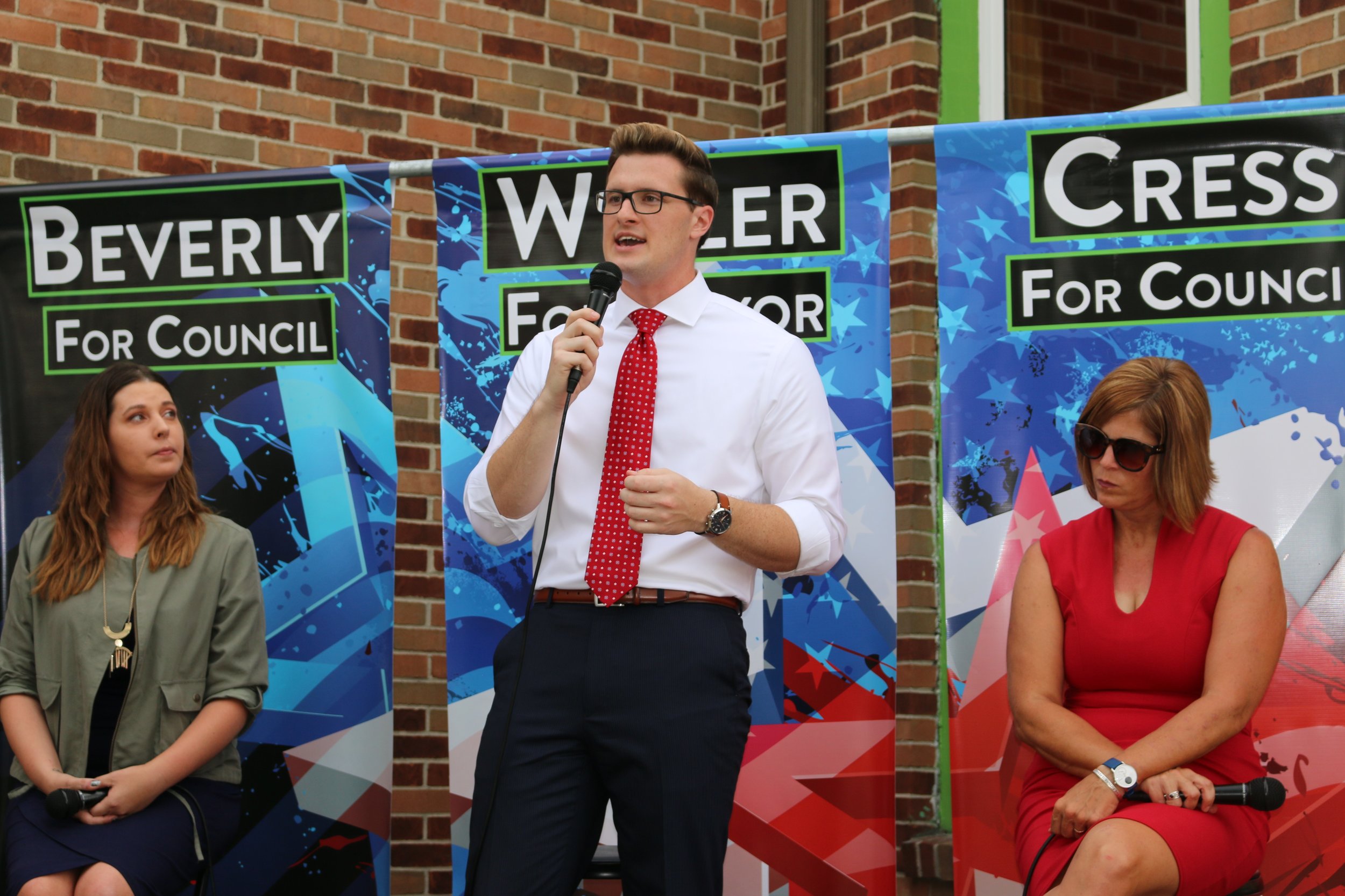 Don't Be Fooled - There is a problem in Urbana
a new generation of Urbana leadership
Your Candidate for City Council
Your Candidate for City Council
Urbana is more than a small town with big challenges, and the 2019 election is about more than the next four years. Our city and country are changing, and what matters most is how we will rise to meet the challenges ahead in our economy, our society, and our politics.
Justin and Teresa both belong to the Millennial generation. This is the generation that came of age being told that they should leave Urbana. This is the generation that grew up as our town's poverty rate nearly doubled and median household income became the worst of nine of our neighboring communities. Our generation watched our city leadership stand by and tell everyone that things were alright; and this is the generation that—unless we take action—stands to be the first to be worse off financially than their parents. As a mother of two and a school teacher, Cassie has seen this first hand. She wonders if the children she guides today will end up in the same position as Millennials or if we can reverse course before it's too late.
The Urbana Wins team is laying out a vision, values, and policies to ensure that Urbana's future is better than its past. We need to secure a future in which every citizen of Urbana has the freedom to live a life of their choosing; where our people become more and not less involved in the community; where livable wages are a reality and not a dream; where we've put an end to obstructing business; where our government doesn't waste more than $500,000 annually; where we've summoned the community's will to meet the challenge of providing a better future for our youth; where our government is transparent and communicates effectively; and where everyone has the chance to find purpose and belonging in our city.
A team invested in Urbana's future
As the leader of the Urbana Wins team, Justin is often asked what type of Mayor he plans to be. When Justin makes a decision, he won't focus on how it will play out over the next news cycle or the next election. He will think about how our choices today will impact everyday life in our city, today, for the next four years, and for the next forty.
With an average age of 32, the Urbana Wins team is invested in the long-term future of Urbana. In the era of automation and globalization, major changes are going to happen whether we're ready or not. The question needs to be: "How can we make sure these changes work for us?" Urbana is at its best when we master change for the benefit of every member of our community.
Urbana needs a fresh start, and Urbana Wins stands for the better community that we know we can be.
Are you ready to win again?